Shift Delete Recovery
Recover Shift Deleted Files with all type data
Easily Restore Shift Deleted Files in Windows 10
User Friendly Interface with Simple navigation
Retrieve Shift Delete Folder, files & all type of Data
NTFS & FAT partition files Recovery is supported
No Data Size Limitation, it has been tested to recover 3TB Hard Drive
Supports for recovery shift delete file in Windows 10 & all below version.
Download Now
Version: 2.4 Buy Online Now
Price: 29 USD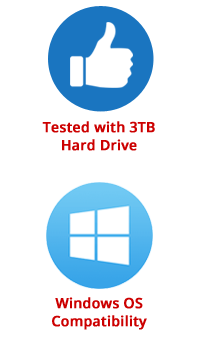 Features for Shift Delete Recovery

Recover Files Deleted by Shift+Del
To recover shift deleted files, use the Shift Delete Recovery program. It helps to restore all files and folders, shift deleted by you from the machine, consciously or unintentionally. This program automatically detects the drive and restore the data. So, if you want to know about how to recover "shift+deleted" files, do make use of the Tool. It easily solve the task.

No Files Size Limitation
User has the capability to scan and restore the data from hard drive containing 3TB data and above. User can easily recover files which deleted by shift+del, (without any size limitation.

Restore Shift Deleted files from Internal as well as from External Drives
It assists to restore, recover, and view shift delete files, folders which contain essential data from the internal hard drives which includes(d: /, c: /, e: /, f :/) and external hard drive which includes Hard Disk, Memory Card, Pen Drive, USB and many more.

Preview for Data Recovery
Firstly the program scans & restore the deleted data and then allows uses to preview the entire deleted data that has been recovered, as it provides preview the recovered data option. By using the option you can restore the data which is important for user.

Offers Option to Save Recovered all Data
It doesn't not only allows to recover sift deleted data but also allows to save all data which you want to restore. It provides selective folders and files saving option, then you can restore the essential data you want.

Windows OS Compatibility
The software is created for all type of Windows OS and it also supports the latest Windows 10. So it easily run on all Windows Version like – Win 8.1, Win 7, Win Vista, etc.
Screenshots of Shift Delete Data Recovery
Frequently Asked Questions to Recover Shift Deleted Folders/Files
Which files or formats are supported by the Software?
No limitation of files & formats, the tool supports all types of data for data recovery like - .doc, jpg, png, docx, folder, music, video, etc.
How to Restore Files & Folders after shift delete.
Use the rBits Shift Delete Recovery Tool that helps to recover & restore all deleted files & folder easily.
Can I use the program for Shift Delete Recovery in Windows 10 OS?
Yes, the program also supports the latest version of Windows 10 to restore deleted files.
I have lost my images & videos by shift delete. Now I have need to restore all data. How can I recover shift deleted folder in windows 7?
Use the rBits Shift Delete Recovery program that firstly scan & recover your deleted data and provides Save Data option to save all files folders, according to your requirements.
Just Try & Buy for Shift + Delete Files Recovery